Your Invisalign Guildford Provider Is Here For Your Smile
Your Surrey Invisalign specialists are here at Guildford Town Centre Orthodontist.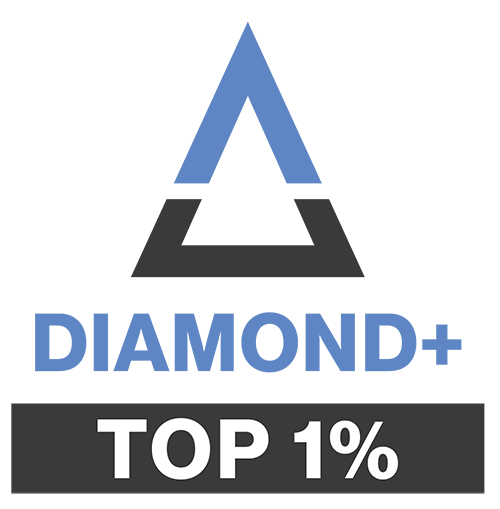 Diamond + Invisalign® Providers
Dr. Hamanishi, is your Invisalign Guildford provider. Due to his level of education and experience with this treatment, Dr. Hamanishi is a Diamond + Invisalign® Provider. Talk to us about your Invisalign treatment today!
Invisalign® Treatment At Guildford Town Centre Ortho
It is never too late to start your orthodontic journey. We offer Invisalign® treatment for adults and teens. Our Certified Specialist in Orthodontics will guide you through any decisions you need to make.
There are many places you could choose for your Invisalign® treatment, here are a few reasons why our team at Guildford Town Centre Ortho is a great choice to consider.
Want to see what your smile will look like with straight teeth? You can, just ask us for a free smile simulation!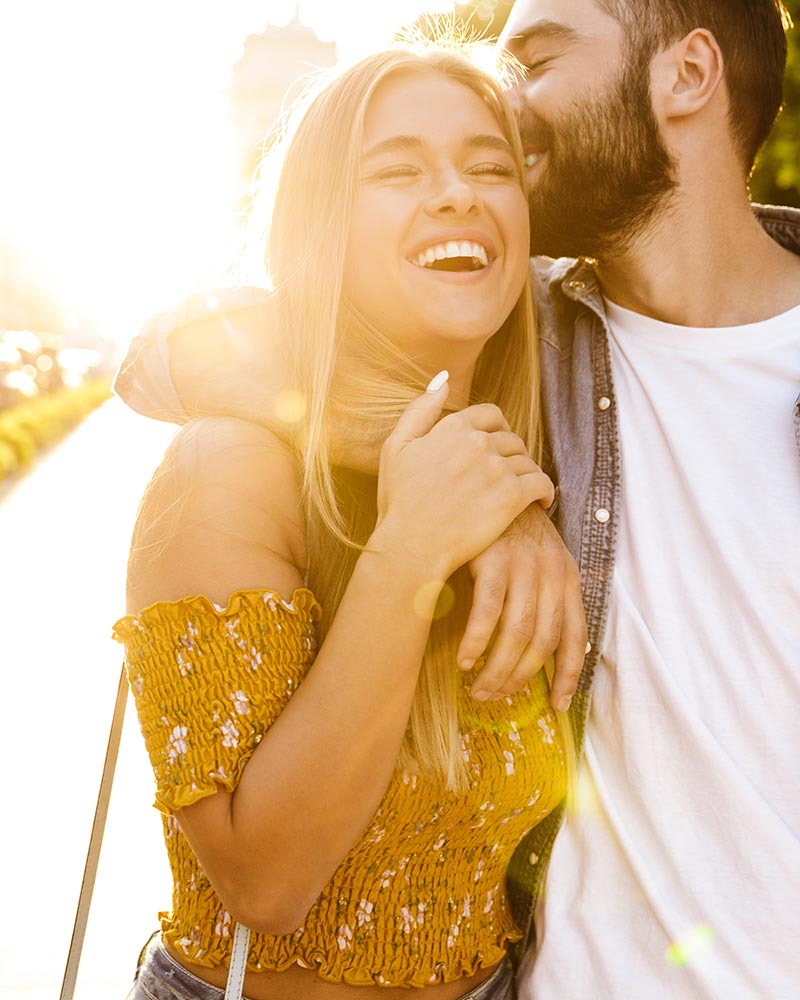 Why Get Invisalign® With Us? Invisalign® for Adults and Teens Why Should You Get Invisalign® At Guildford Town Centre Ortho?
There are a few things you should consider when you are choosing an orthodontist:
How long have they been doing this?
Am I having my treatment done by a Certified Specialist in Orthodontics?
Are there financing options for my treatment?
You are already in a good place if you're considering us for your Invisalign® treatment.
Your Surrey Invisalign Specialists With Over 19 Years Of Experience
Dr. Mark Hamanishi is our primary orthodontist at Guildford Town Centre Ortho. He has over 11 years of orthodontic experience.
Certified Orthodontic Specialists
Not only are our Orthodontists highly rated. They are also Certified Orthodontic Specialists, who are specially trained Dentists. They focus on straightening crooked teeth, fixing overbites and underbites, and correctly aligning jaws. Our orthodontists are also community-oriented people who treat patients here like they are part of the family.
Diamond + Invisalign® Provider
We are Diamond Invisalign® Providers.
Your Surrey Invisalign Specialists Offer Financing & Insurance
Your Surrey Invisalign specialists offer monthly finance plans & accept all kinds of insurance Learn More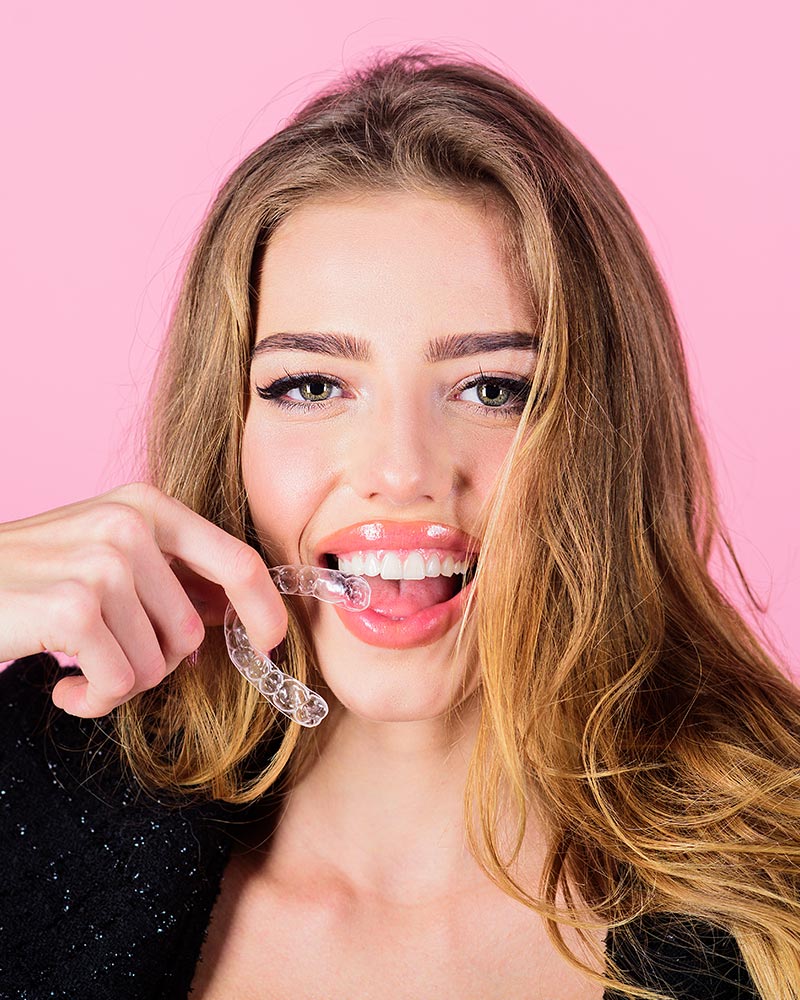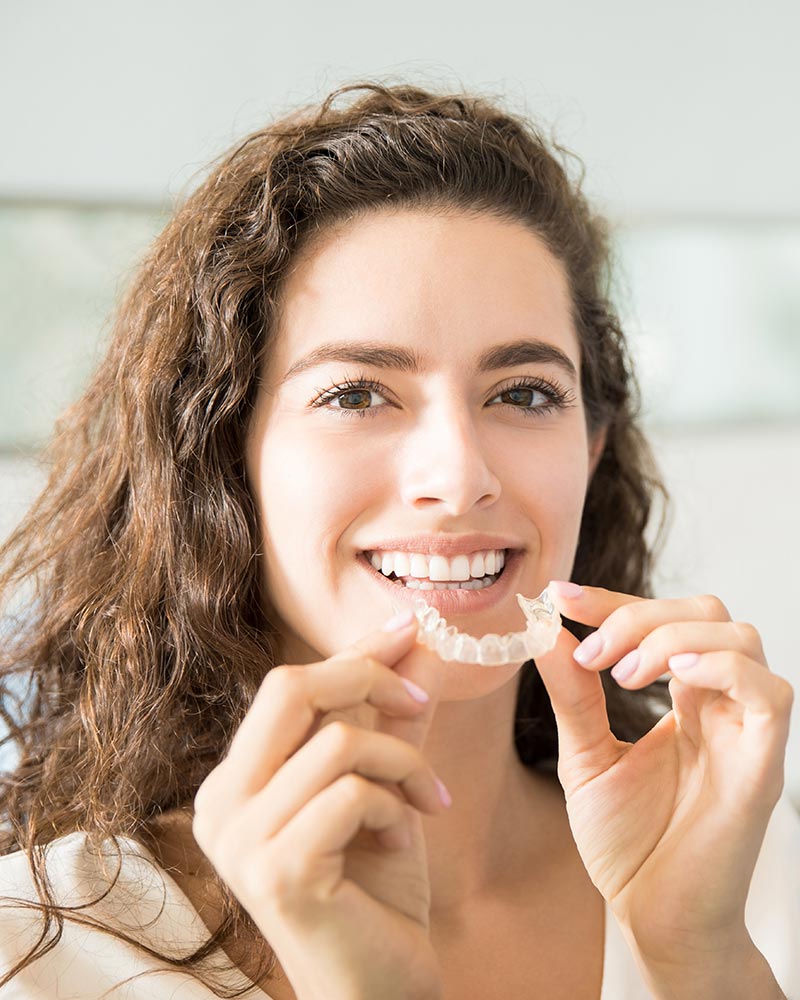 Invisalign® For Adults and Teenagers
Invisalign® treatment is available for adults and teenagers.
Invisalign® devices are similar in appearance to retainers. Whereas retainers are meant to retain the position of your teeth after alignment (hence the name), Invisalign® works through a series of incremental clear aligners to straighten your teeth.
After taking a digital X-Ray of your teeth and jaw, your Invisalign® aligner is made from BPA-free plastic. The aligner is customized to the dimensions of your mouth so it fits perfectly.
Invisalign® treatment is a gradual process that requires multiple aligners, and you will switch to a new one about every two weeks. We recommend that you check in with us every 6 weeks so we can track your progress.
Since Invisalign® aligners can be removed, they do not have the same kind of food restrictions of normal braces. Therefore, you can eat what you want, when you want.
Maintenance and cleaning are also faster and easier, as flossing and brushing are as simple as removing the aligners. You don't have to worry about working around any wires and brackets either!
Your oral health can be an important indicator of your overall health. As such it is important that you take as good care of your mouth and teeth as you would any other part of your body.
There are many reasons why more and more adults are choosing orthodontic treatment. One of them is the goal many have to achieve a great smile, and benefit from the improved confidence that comes with it.
Something as simple as a correctly aligned smile has many benefits. These benefits include easier maintenance, prevention of wear and tear from the grinding of teeth. A correctly aligned smile can also help you avoid dental health issues later on in life such as tooth decay and gingivitis.
Invisalign® treatment is an alternative to braces that is practically invisible. It is an inconspicuous option for getting that smile you've always wanted, and many adults have successfully completed their Invisalign® treatment with hardly anybody noticing at all!
Invisalign® clear aligners are perfect for discerning adults who would like a great smile without the traditional wire braces.
Your teen years are formative and extremely important, and your Invisalign Guildford provider understands that. Oral health is an integral part of this formative period in your life.
It is essential that your teeth and smile develop the right way, and that you learn how to properly care for and maintain your teeth and smile for the rest of your life.
As the name implies, Invisalign® is an alternative to braces which aligns your teeth and is practically invisible. Many prefer Invisalign® clear aligners because of this. For teens it is especially important to help you with the big milestones in your life, such as yearbook photos and grad.
Invisalign® braces are great for teenagers who prefer a more low key option solution than a mouth of metal. These aligners make it possible for you to almost forget that you are getting orthodontic treatment. Your friends may not even be able to tell!
Get A Free Smile Simulation From Your Invisalign Guildford Provider!
Have you ever wondered what you would look like with straight teeth? Just ask and we can show you!
Your Invisalign Guildford provider uses the latest in digital scanning technology to show you a virtual 30-image simulation of what your teeth will look like after completing Invisalign® treatment, the clear and comfortable way to straighten your teeth.