Braces For Teens & Adults in Surrey – Your Guildford Orthodontist
Guildford Town Centre Orthodontist offers 'braces near me'.
Braces At Your Guildford Orthodontist
Guildford Town Centre Orthodontist is your conveniently located Guildford orthodontist offering 'braces near me'. Braces solve many problems, from a simple gap in your teeth to complex jaw issues. Our Certified Specialists in Orthodontics will guide you through your orthodontic journey and are here to help you through your decisions.
We realize there are many places that show up on your search for 'braces near me' you could choose for your ortho treatment. Here are a few reasons you will want to consider our team at Guildford Town Centre Ortho.
Braces are for anyone of any age, and there are options for each age group. It is never too late to start.
Whether you are exploring options for braces, or want to try Invisalign treatment, our team is ready to work with you to find a great solution for your smile!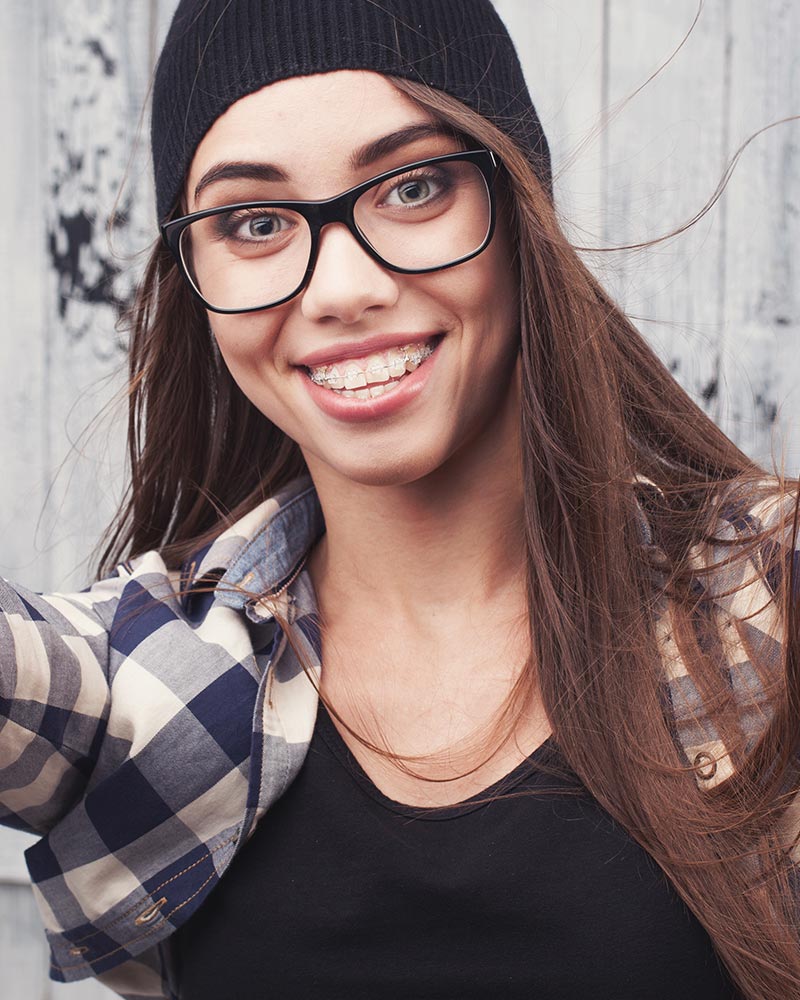 Why Get Your 'Braces Near Me' At Guildford Town Centre Ortho?
When choosing an orthodontist, there are a few things you should consider.
How long have they been doing this for?
Am I having my ortho treatment done by an experienced orthodontist?
Do they offer financing to make this more affordable for me?
You're already in a good place if you're considering us for your treatment.
Over 11 Years Of Experience
We have been operating in Guildford Mall for a long time – We are your conveniently located orthodontists providing 'braces near me'. Our primary orthodontist, Dr. Mark Hamanishi has over 11 years of orthodontic experience.
Certified Orthodontic Specialists
We have Certified Orthodontic Specialists here at Guildford Town Centre Ortho. They are specially trained Dentists that focus on straightening crooked teeth, fixing overbites and underbites, and correctly aligning jaws. Not only are our Orthodontists highly rated, but they are also family-oriented. We are ready to serve the members of this community.
Financing & Insurance
We offer monthly finance plans & accept all kinds of insurance Learn More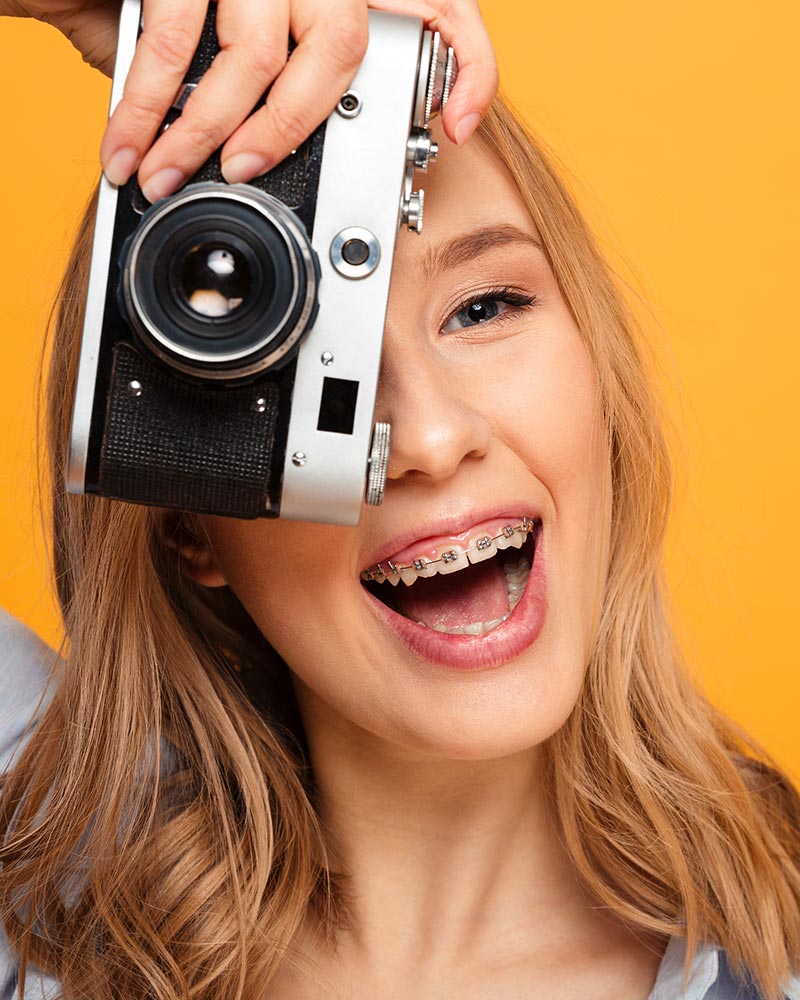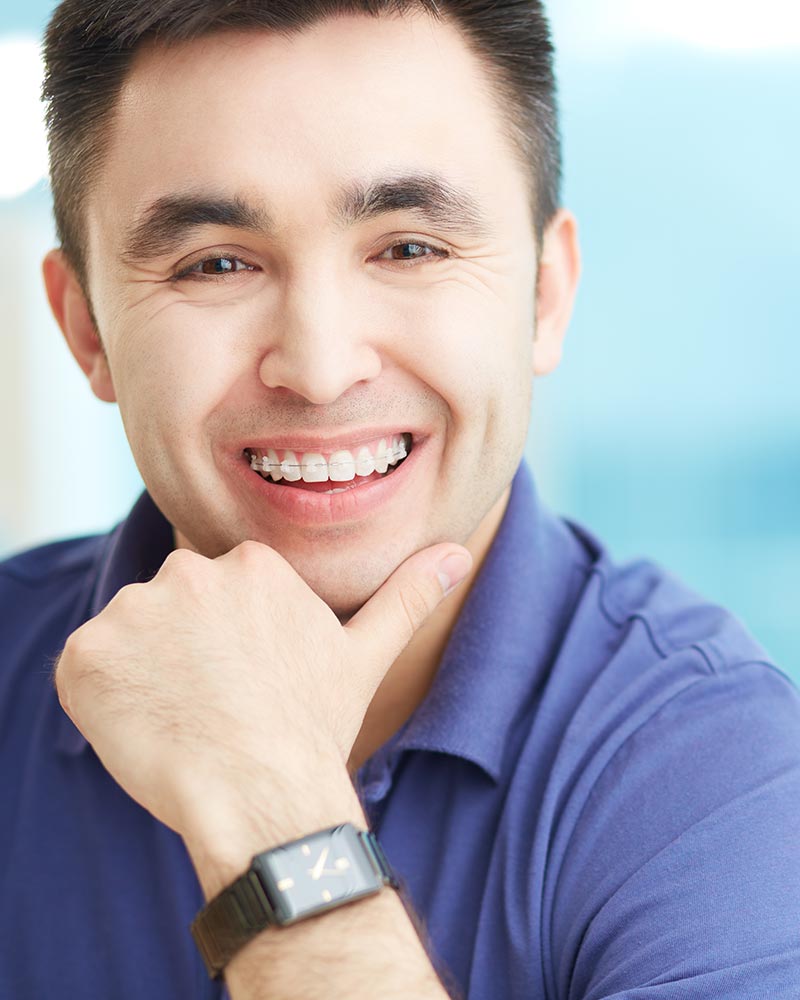 Your Guildford Orthodontist For Patients Of All Ages
There are options available for patients of different ages. Whether you are an adult or teenager who needs braces, or a child who needs early orthodontics, our specialists will work with you to help you achieve your goals.
You may be wondering how long your treatment is going to take. That depends on your case, as every patient is different. The average treatment time ranges from 12-24 months. After the consultation, your orthodontic specialist will create a treatment plan tailored to your needs.
Who doesn't want a great smile? That is why orthodontics is not just for children, despite what many people may think. Orthodontic treatment can improve your oral health, which will help you feel better overall as well. A correctly aligned smile can help you avoid oral health issues such as tooth decay and gingivitis.
The number of adults choosing to improve their dental health and smile is increasing everyday. Over 25% of Canadians undergoing orthodontic treatment are adults!
It is never too late, because a healthy, straight smile has no age limit. It can do wonders for your confidence. Therefore, it is not surprising more and more adults are now opting for orthodontic treatment. When you put your best foot forward, the world smiles with you.
We offer a variety of different 'braces near me' treatment options to help you achieve your smile. Our team would love to talk with you to pick the best treatment for you.
As a teenager, things can change and happen so fast. Orthodontic treatment may just feel like another piece on an already full plate. But don't worry, we are here to make it as easy as possible for you.
We want you to feel confident not only in your social life, but with your treatment as well. That is why we offer a wide range of braces for you to choose from, including traditional braces, lingual (Incognito) braces, and clear braces.
If you have gone for the Two-Phase treatment option, the first phase should already be done by this time. The great thing about that is, you have already got an edge on your treatment time!
Phase II is where traditional orthodontic treatment normally begins. But because you already went through the first phase, your time in Phase II is typically shorter, which means you can expect a reduced time spent wearing braces.
Early Orthodontics – Two-Phase Treatment For Children
Your Guildford orthodontist here at, Guildford Town Centre Orthodontist, offers Two-Phase treatment, which is also known as early, preventative, or interceptive orthodontics. This specialized process not only takes into consideration your child's teeth and jaw structure, but the shape of your child's face as they grow.
Two Phase treatment does take longer. But by starting earlier, it also maximizes the amount of time your orthodontic specialist has to establish ideal jaw structure and teeth alignment.
Typically starts between the ages of 6-8, before all the permanent teeth have erupted. It usually involves expanders and partial braces. Phase I treatment is focused on spacing to allow the permanent teeth to come in properly, and to fix malocclusion issues.
Malocclusion refers to the imperfect positioning of the teeth and jaw when the mouth is closed. Common forms of malocclusion include crossbites, overbites, and underbites.
Starting earlier can help young patients with their developing teeth by creating more space. Sometimes early treatment can turn more complex cases that would normally involve extraction into an easier expansion case instead.
Phase I treatment lays the foundation for Phase II. Because of this head start, it can sometimes reduce the time required in Phase II treatment.
The resting period in between Phase I and Phase II allows for the eruption of the adult teeth. This period could last up to a few years. We recommend that patients come in twice a year so we can track their progress, and determine when to begin Phase II. Please keep in mind that the treatment will not be complete until the conclusion of Phase II.
Phase II treatment begins once all the permanent dentition has erupted. This usually happens when the patient is between 11 and 13 years old.
Phase II is where orthodontic treatment traditionally begins. Nevertheless, due to Phase I, treatment time is usually shorter.
Your Guildford Orthodontist offers various types of braces that suit the needs of different people including clear braces, In-Ovation braces, and lingual (Incognito) braces.
Braces straighten teeth through a series of metal brackets placed on each tooth, with a wire connecting them. By exerting pressure and force on the teeth, braces shift the position of the teeth over time.
There are two main types of braces: traditional braces and self-ligating braces. Traditional braces use elastic bands to hold the wire to the brackets. With self-ligating braces, the wire connects directly to the bracket and no elastics are necessary.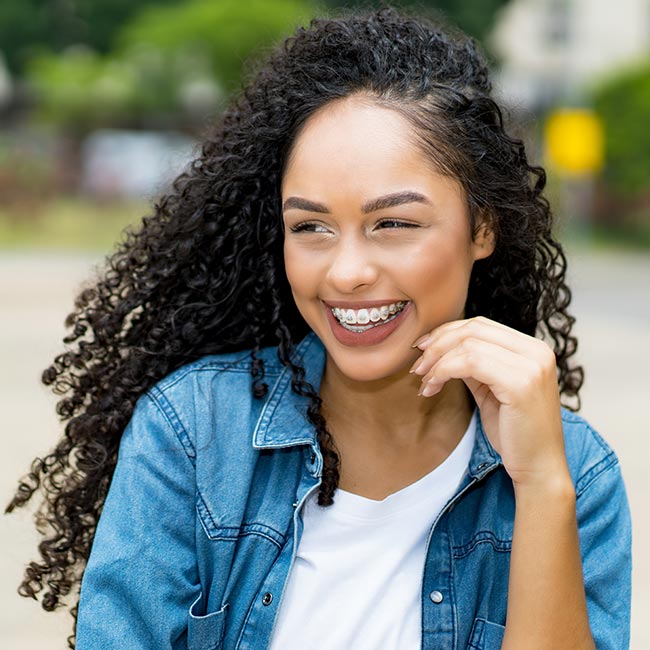 Your Guildford Orthodontist Offers Clear Braces
Clear braces are for the more cosmetically minded and work in much the same way as traditional braces. The colour of the braces will match your teeth, making the braces much more inconspicuous. But because these kinds of braces aren't as strong as the traditional metal braces, treatment time may take longer.
In-Ovation braces use self-ligating brackets, meaning that there are no elastics or ties to bind the wire to the bracket- the wire clips directly to the bracket. This reduces friction while at the same time being more comfortable when compared to traditional braces.
But the most important thing about In-Ovation braces is the treatment is often faster than traditional methods while also being more comfortable. This innovation is something we can all clap for and it is part of our Surrey braces specialist repertoire!
With Incognito hidden braces, the only one who can tell you have braces is you, because they are completely invisible.
Instead of putting the brackets on the front of the teeth as with traditional braces, the brackets are fixed to the back of them. So imagine all the benefits of traditional braces, except they are applied behind the teeth by your orthodontic specialist through a special procedure, thus making them completely unseen.
Incognito Surrey Braces Specialists
These braces are also known by other names such as lingual or nano braces, but they are similar in design and purpose. You will find these within the options that you Surrey braces specialists offer, right here at Guildford Town Centre Orthodontics.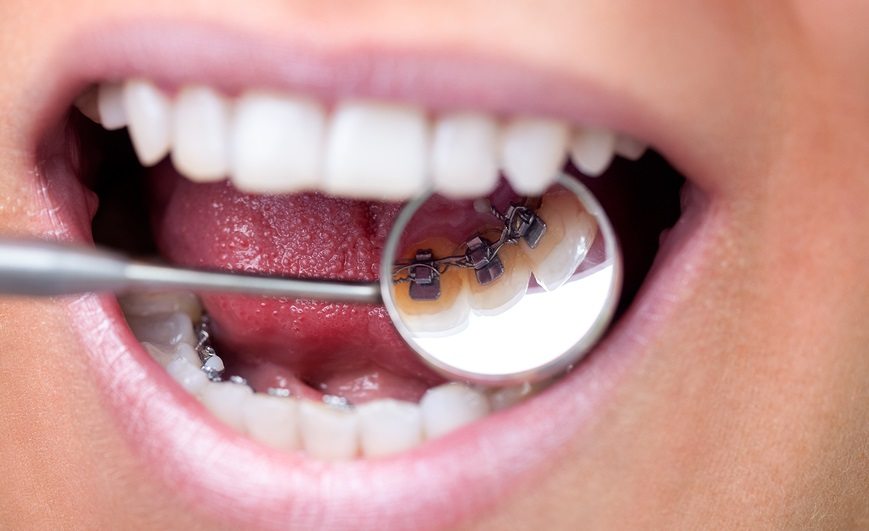 Incognito hidden braces are especially popular amongst adults who are interested in orthodontic treatment to help improve their smile but prefer that the braces are not visible, especially when they smile or speak. Whether for professional or cosmetic reasons, or both, that feeling is completely understandable. These braces are a perfect solution for that, but because the brackets need to be customized and require a specialized procedure to apply, this treatment can be more expensive than traditional braces. Your Guildford orthodontist is here to give you more details about this treatment.
Incognito braces are a relatively modern development in orthodontics, and combine the best of both traditional braces and Invisalign. They take the ability of traditional braces to make the more complex adjustments and maneuvers that Invisalign aligners cannot (such as closing larger gaps between the teeth and arranging the correct tooth height), while being completely incognito (hence the name!).
Incognito braces are recommended for anyone older than 13 years, but you must consult with your orthodontic specialist to determine their suitability for you.
Caring and maintenance for Incognito braces are much the same as if you had traditional braces, and it is important that you avoid foods that can get caught or stuck in between the braces or wire, and brush and floss regularly, according to the recommendations from your Guildford orthodontist.