Why Choose Us As Your Surrey Orthodontist?
Guildford Town Centre Orthodontist
Learn About Guildford Town Centre Orthodontist
At Guildford Town Centre Orthodontist, we are Certified Orthodontic Specialists. Regardless of your ortho needs, we can handle the tooth. As specialists, it means that orthodontics is what we live and breathe for. Therefore, you can breathe easy that you're getting the best treatment possible.
We are proud to offer services in Hindi as well as English.
So whether you need braces, or are looking for something more inconspicuous such as Invisalign (for teens and adults), our team is ready and waiting to find the solution that works best for you.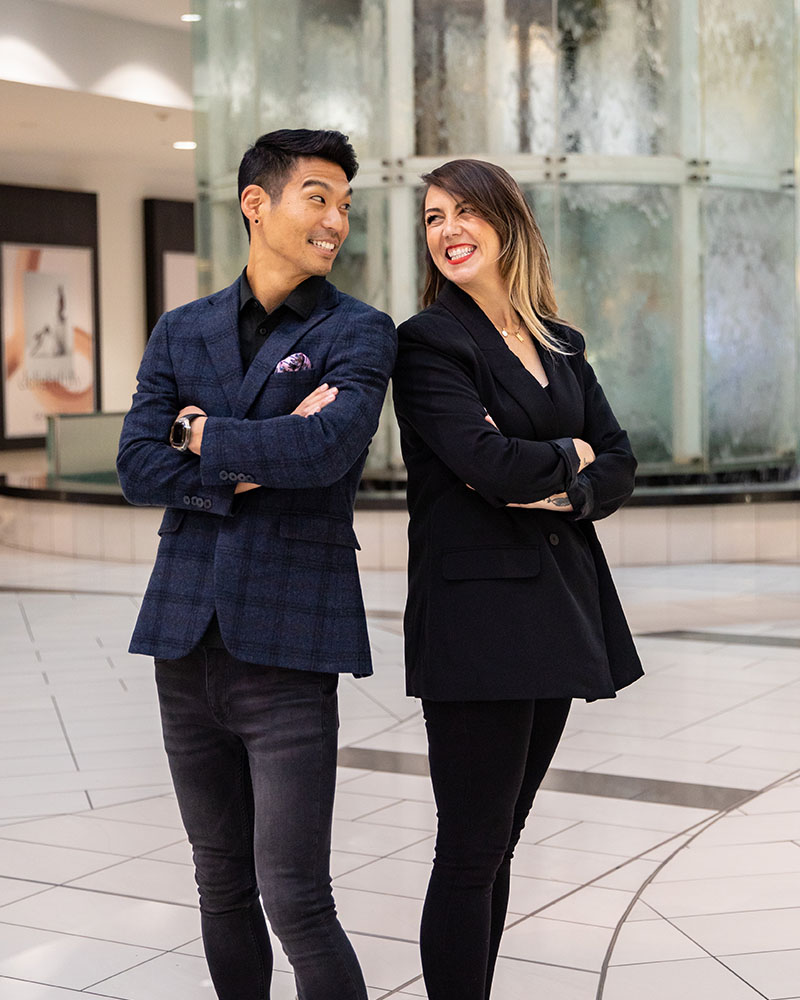 Helpful & Knowledgable Staff
Whether you're looking for treatment yourself, or for your children, we get it. Our doctors have decades of experience working with patients of all ages.
Getting treatment for your kids will give them confidence in their smile for life, and nothing makes us happier. From the first consultation to treatment to post-treatment follow up, we are with you every step of the way.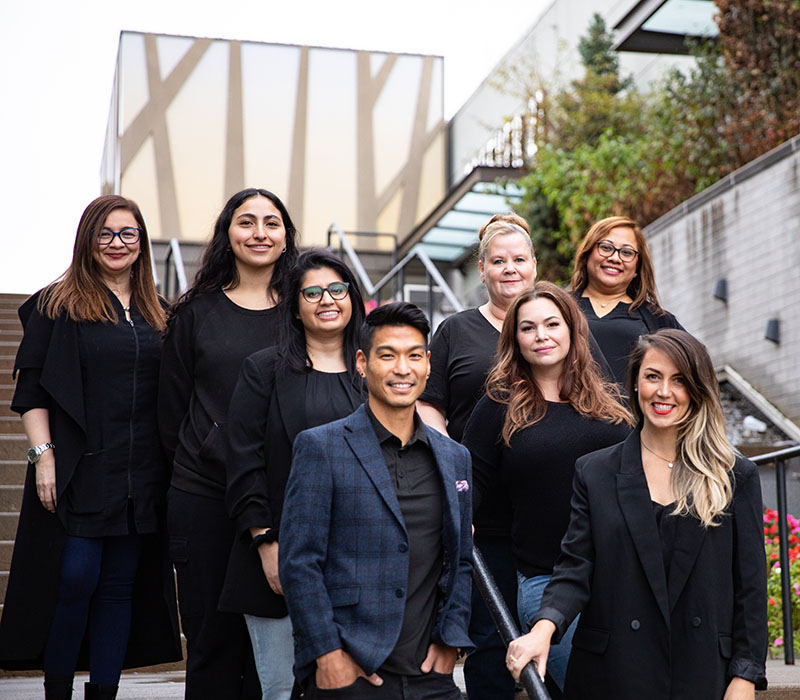 Meet Our Certified Orthodontic Specialist
Meet our doctor, who is a Certified Orthodontic Specialist and completely committed to your comfort and satisfaction.
Orthodontics is a specialty field of dentistry concerning the alignment of the jaw and the straightening of teeth. Becoming an orthodontist typically takes another 2-3 years of school after graduating in dentistry.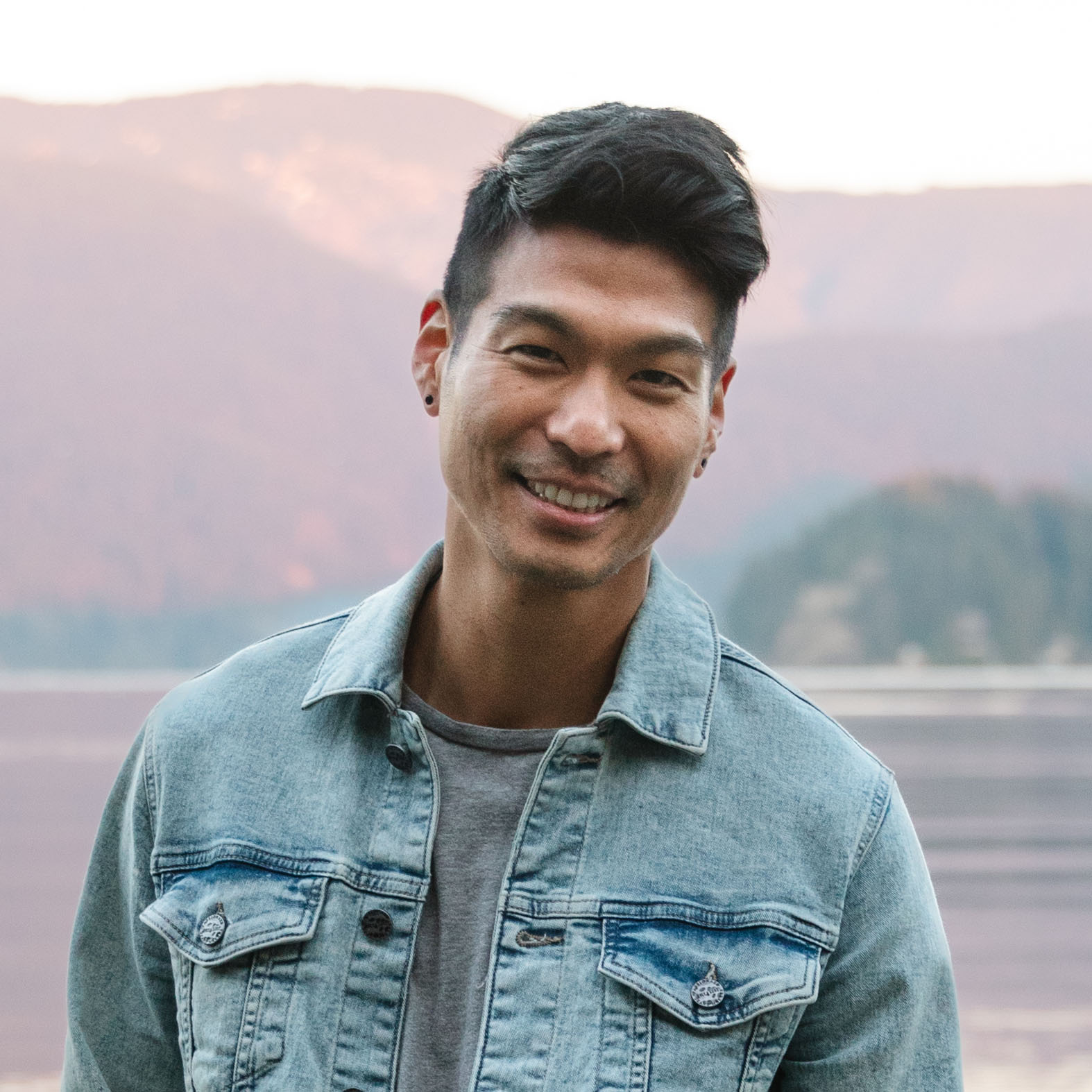 Dr. Mark Hamanishi
Certified Specialist in Orthodontics
Dr. Mark Hamanishi is absolutely thrilled to join the Guildford Town Centre Orthodontics team!
Dr. Mark grew up in Surrey and earned his undergraduate degree in Nutritional Sciences from UBC. He then moved to Boston where he received his DMD from Boston University and then to Pittsburgh where he completed his Orthodontic specialization at the University of Pittsburgh. He enjoyed a 6-year adventure practicing in Calgary, AB before moving back home to BC.
After several years approaching Orthodontics from all facets, Dr. Mark has spent the past 5 years focusing his Orthodontic skillset on clear aligner therapy for all ages and he treats hundreds of complex malocclusions each year using Invisalign®. Two years ago, he started his own Invisalign® mentoring company where he uses his expertise to remotely guide general dentists in the treatment of their own patients.
More About Dr. Hamanishi
Dr. Mark tries to balance out his nerdiness in the office by trying to play golf (keyword- 'trying'), running (he's even run a marathon), and playing soccer (he's no CR7, but played throughout his childhood and into University).
He has two rambunctious kiddos at home: a daughter obsessed with insects, dinosaurs, and rollerblading, and a son who wants to be just like his big sister, or maybe a superhero. He's married to his equally nerdy, high school sweetheart who is both a scientist and a high school teacher.
Dr. Mark believes in using the latest digital technology to treat his patients and he can't wait to meet you and reveal your new smile at your consultation using our 3D scanner and an instant smile simulator. We know… super nerdy stuff, but hey, that's our new Orthodontist!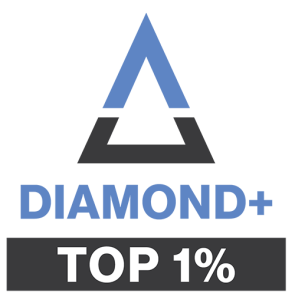 Dr. Hamanishi is a Diamond + Invisalign® Provider. Learn more.
Guildford Town Centre Orthodontics is proudly owned by Dr. Mark Hamanishi, Dr. Ruby Bhullar, Dr. Sophie Lertruchikun, and Dr. Amin Shivji.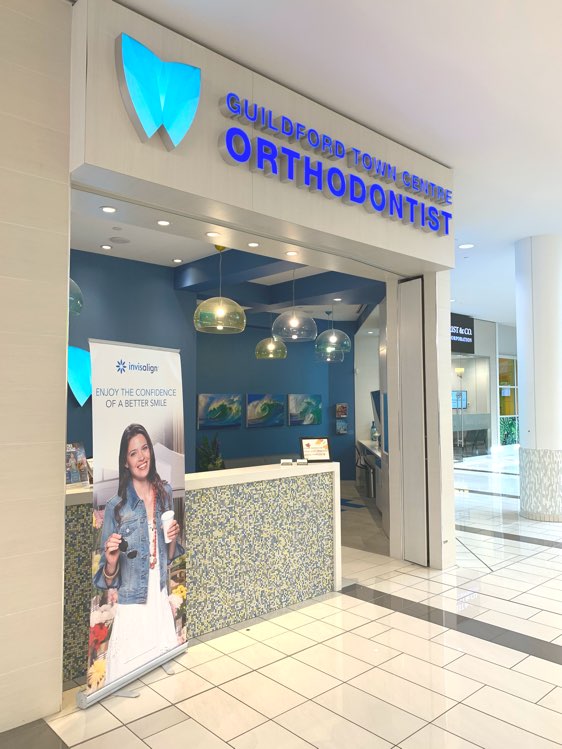 Convenient Location & Hours
Convenience is another top priority because we know you're busy. That's why we want to make getting treatment (for your family or yourself) as easy as possible.
Our convenient location inside Guildford Town Centre means over 200 stores are only steps away. So, you will never have to wait in the office while your kids get treatment. Whether you just want to do a bit of window shopping, or check a few items off the to-do list, it is up to you.
Guildford Town Centre also has over 5,000 free parking spaces. You will never have to circle the block looking for a spot as you scrounge around the seats looking for spare parking meter change.
We use the latest technology to diagnose, correct, and prevent malposition of the teeth and jaw. That means we will straighten your teeth, and align your jaw for that great smile and bite.
That is our goal for every one of our patients. To get them there, we provide the full range of orthodontic services including multiple options for braces and malocclusion treatments.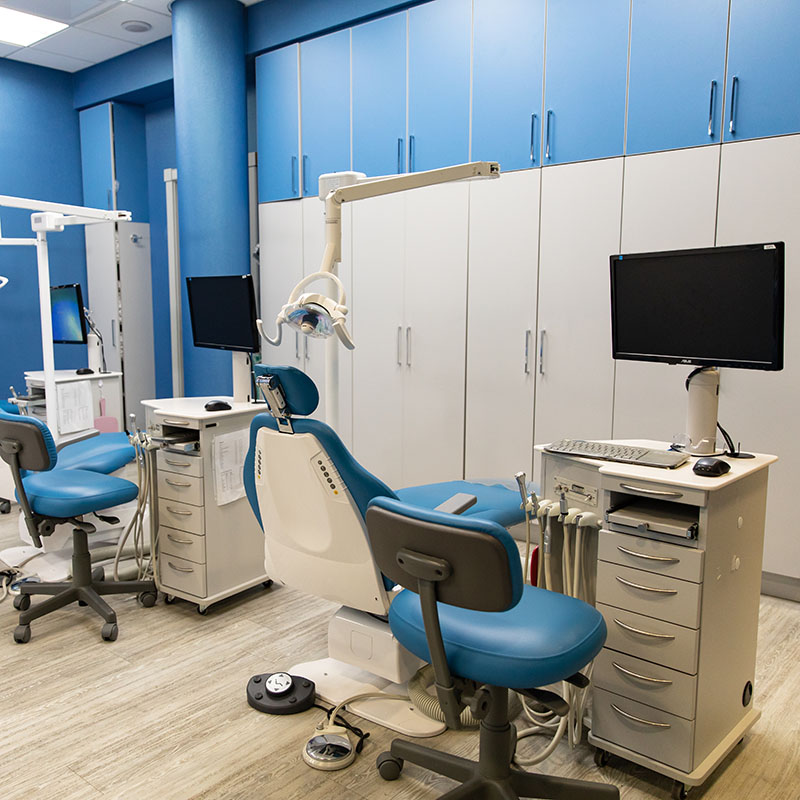 Digital X-Rays are just one of the many ways that Guildford Town Centre Orthodontist continues to bring innovations in the dental and orthodontics industries to their patients.
Digital X-Rays are computer-generated images that not only yield better quality pictures, but they also do not require any film or development time. When your digital X-Rays are taken, you can see them onscreen practically instantaneously. That means they're not only much faster, but better for the environment, too, as they avoid the harmful chemicals that are needed for traditional film development.
Digital X-Rays also give your orthodontist the opportunity to zoom in and focus on specific areas, making a diagnosis and early detection easier and more accurate.
Digital X-Rays aren't just more convenient for patients either. It helps your doctors, orthodontists, and dentists communicate faster as sending your X-Rays is easy as email.
Why Digital?
Remember how going digital revolutionized the camera industry because you didn't need to worry about buying film or getting the pictures developed anymore? It was a significant shift in how we used cameras because it was so much more convenient and easy.
Well, switching to digital X-Rays from traditional X-Rays is similar in comparison, and it offers many of those same benefits. Digital X-Rays are great because they are faster, reduce radiation exposure, produce better images and are safe for the environment.
X-Rays in Dentistry
X-Rays have been a critical tool in dentistry and orthodontics for decades, helping to effectively and accurately diagnose and treat a wide range of conditions. Digital X-Rays, which have been increasing in popularity ever since their introduction in the 90s, continues that tradition with one key difference- they reduce radiation exposure by up to 90% that of traditional X-Rays, making them even safer. The reduced radiation exposure is particularly important for pregnant women.
Intraoral cameras are just one of the many ways that Guildford Town Centre Orthodontist continues to bring innovations in the dental and orthodontics industries to their patients.
Intraoral cameras take high-resolution pictures from inside the patient's mouth (intraoral means 'inside the mouth') and are great at facilitating communication between doctors and patients as they provide a clear picture that helps patients visualize what their orthodontists are telling them. The pictures from the intraoral camera raise the patients' awareness of their situation, which helps them better understand their treatment options and their orthodontist's recommendations.
Why Intraoral cameras?
Here's why we use  intraoral cameras:
High-resolution pictures let you see the tiniest details
Helps patients visualize their situation and make informed decisions
Facilitates communication between patients and doctors
Makes early detection easier
Allows for more accurate diagnosis
More comfortable and less invasive than traditional methods
Allows you to compare your "Before" and "After" pictures so you can see how far you've come
Intraoral cameras are better than the human eye, allowing us to see even the tiniest details such as cracks in the tooth and other irregularities. This makes early detection much easier and also allows for a more accurate diagnosis.
Intraoral cameras are also easier to use and less invasive than the mirrors that orthodontists and dentists commonly use, and allow better viewing of hard to reach areas. These cameras also allow you to see your progress and let you see how far your treatment has really come, as you can compare your "Before" and "After" pictures.
At Guildford Town Centre Orthodontist, communication between patient and orthodontist is of the highest priority, and the pictures that we can take with intraoral cameras are one of the best tools to achieve this. As they say, a picture says a thousand words. That's why we use intraoral cameras.