Why Choose Us As Your Surrey Orthodontist?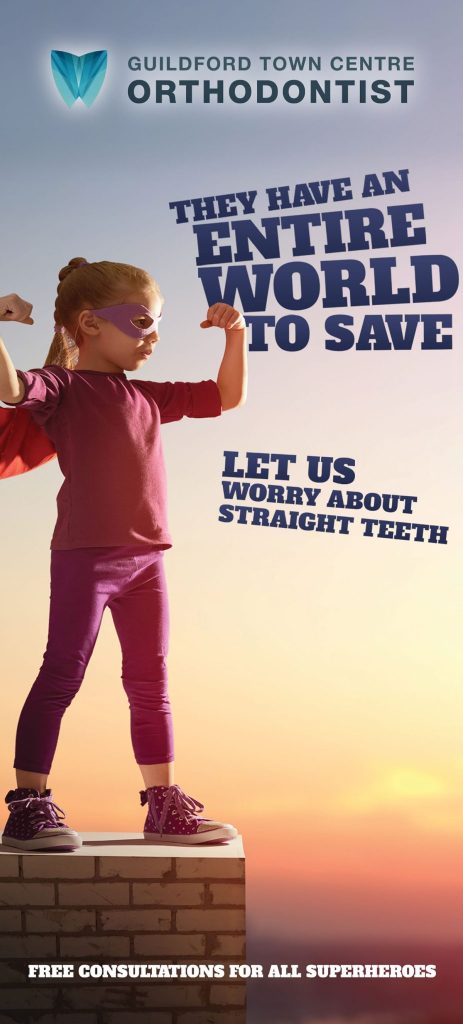 Certified Orthodontic Specialists
Full Range of Ortho Services
Family Focused
Convenient Location
At Guildford Town Centre Orthodontist, we are Certified Orthodontic Specialists, meaning that  regardless of your ortho needs, we can handle the tooth. As specialists, it means that orthodontics is what we live and breathe so you can breathe easy that you're getting the best treatment possible.
We use the latest industry trends and technology to diagnose, correct, and prevent malposition of the teeth and jaw. That means we'll straighten your teeth, and align your jaw for that great smile and bite. That's our goal for every one of our patients, and in order to get them there, we provide the full range of orthodontic services including multiple options for braces and malocclusion treatments.
So whether you need braces, or are looking for something more inconspicuous such as Invisalign (for teens and adults), our team is ready and waiting to find the solution that works best for you.
Whether you're looking for treatment yourself, or for your children, we get it. Our doctors' have decades of experience working with children of all ages. Getting treatment for your kids will give them confidence in their smile for life, and nothing makes us happier.
Convenience is another top priority because we know you're busy. That's why we want to make getting treatment (for your family or yourself) as easy as possible. Our convenient location inside Guildford Town Centre means over 200 stores are only steps away, so you'll never have to wait in the office while your kids get treatment. Whether you just want to do a bit of window shopping, or check a few items off the to-do list, it's up to you.
Guildford Town Centre also has over 5,000 free parking spaces so you'll never have to circle the block looking for a spot as you scrounge around the seats looking for spare parking meter change.
From the first consultation to treatment to post-treatment follow up, we are with you every step of the way.
Book your appointment today! Call us at 604-498-4200!